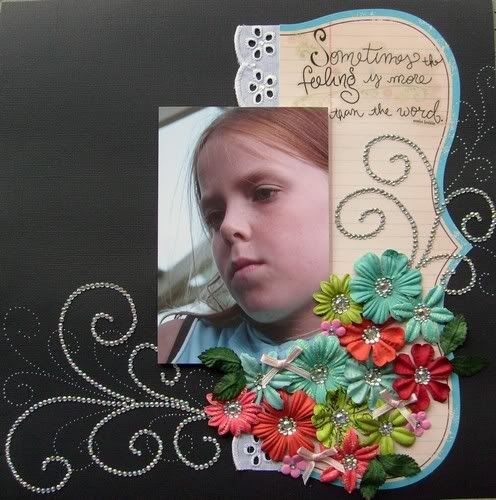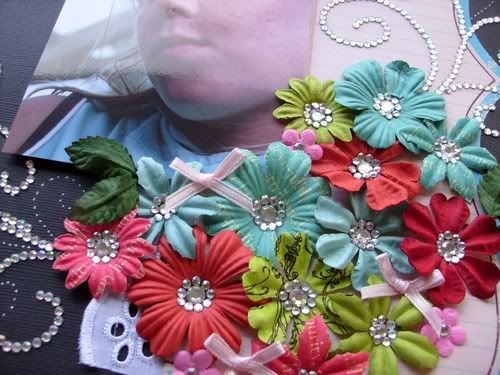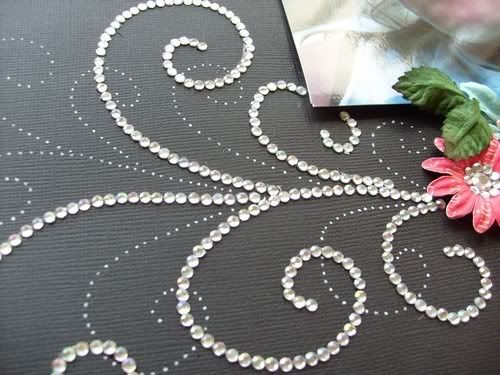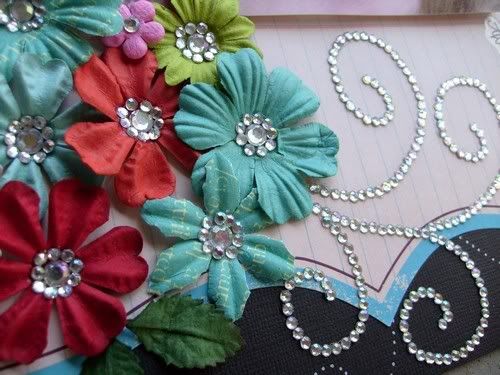 This layout was for the weekly challenge #13 at www.tearbears.com.au

CLUSTERS
time to bunch it all up...
your item must also include:
gemstones
lace
something PINK

I started out wanting to use the Making Memories Noteworthy papers with this photo of my daughter. The blues in her shirt screamed this paper. And with the sour sad look on her face I felt it needed bling, some pretty flowers and a girly look so lace sprung to mind. This challenge was summing up perfectly!

A cluster? The main challenge component, so a cluster of flowers with clusters of gemstones for centers sounded good... Then I remembered the 'something pink' part! oops! so out came the Prima Got flowers and little pink ribbon bows!

The gemstone flourishes were created using dimentional magic and placing each stone with a pair of tweezers into place! very simple to do, yes somewhat time consuming but the end result is dazzling. White dotted flourish stems give the illusion of depth
I also wanted to mention too that I have used some awesome digi products from several online sights to create the look, header and graphics etc for my blog. (links to their stores are on the right there) I know some designers are funny bout getting credit where credit due if I missed you, sorry, I didnt do it on purpose. love ya work or else i wouldnt be usin it hey?
thanks for your time,
chat soon, Luv Nat xx